Multi-Family Residential Building Design
Paralynx Engineering provides electrical engineering services for multi-storey residential condominium complexes, low-rise apartment buildings, and townhomes. We work with project teams encompassing architects, structural and mechanical engineers, general contractors, clients, and others, to design a building you'll be proud of.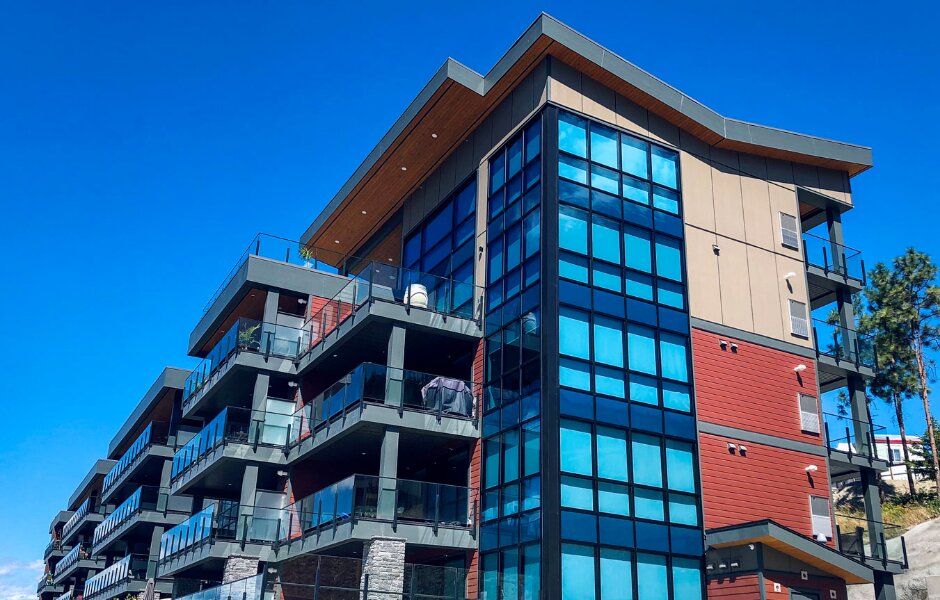 A multi-family residential building design can involve multiple engineering services:
These systems not only keep people and buildings comfortable throughout the year, they also provide important safety fallbacks should a hazard occur on any floor. We work in close collaboration with the architectural team, to create a building that is energy-efficient and safe.
Mechanical Design
Our mechanical consulting partners design services for multi-storey residential projects, which may include:
Heat loss & heat gain calculations;
Gas & electric heating systems;
Ductwork design & drawings;
Radiant heating & cooling system design;
Interior design & drawings;
Sprinkler system design;
Natural gas piping design;
Tender services.
Electrical Design
Paralynx Engineering offers electrical engineering design services for the apartment bulding, townhouse, and condo market, including:
Electrical load calculations;
Power system distribution;
Lighting control systems;
Fire alarm system design & signoff;
Telecommunication design;
Security system design;
Tender services.
All projects are unique with their own layouts, designs and engineered systems. Each project is custom-designed to meet its specific goals. Contact us to see how we can help you with the design of your next multi-family residential building.